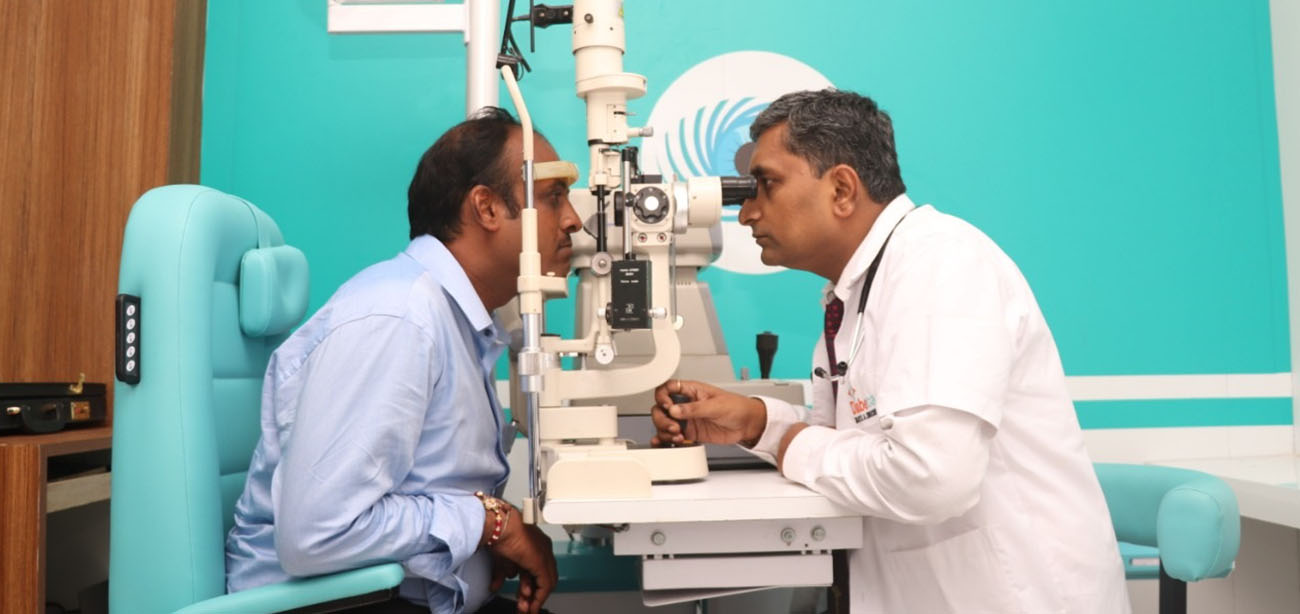 Diabetes is one of the important causes of the blindness in India. Diabetes affect the eyes causing blurring of vision, retinopathy, glaucoma, cataract and sudden loss of vision.
Eye screening is recommended every year for all diabetes patients. Diabecare is fully equipped with a diabetes eye clinic headed by Dr. Kedar Dighe an ophthalmologist.
Dr. Kedar Dighe is renowned and senior ophthalmologist in Navi Mumbai and attached with MGM Hospital, Vashi and Terna Hospital, Nerul. We at Diabecare screen eyes for all diabetes associated complications every year for Diabetic Retinopathy, Glaucoma, Cataracts. Diabetes Retinopathy is caused by damaging small blood vessels in your retina.
Keeping diabetes control at a target level, maintaining bp and cholesterol in a normal range helps to prevent diabetes retinopathy. Diagnosing and treating diabetic retinopathy early in its process may prevent blindness.
Diabetic Retinopathy is treated by intravascular injections or laser therapy per the patient's need.