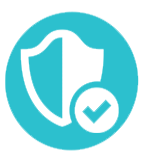 Diabecare understands how important the privacy of personal information is to our users. This Privacy Policy will tell you what information we collect about you and about your use of Diabecare and its services. It will explain the choices you have about how your personal information is used and how we protect that information. We urge you to read this Privacy Policy carefully.
1] Registration on Diabecare.org
After you have registered as a member of diabecare.org, you may be asked to provide information about yourself. Diabetes stores your Information in accordance with the authorization you provide at the time you use the website. Your account will not be activated until and unless admin approves all the information provided by you
2] Notification and Changes
If we change our privacy policy, we will post those changes on this page so our users are aware of what information we collect, how we use it and under wich circumstances, if any, we disclose it. Users should check this policy frequently to keep abreast of any changes.
3] Privacy Protection
Diabecare recognizes the premium you place on privacy protection on the Internet. Our employees share the same concerns. Working together, we strive to protect your privacy, including the non-identifying information you share in the personal profile that you must complete in order to become a participating member ("Member") within the Interactive Areas of this website. Diabecare does not collect personally identifiable information about Members or other Diabecare's Diabetes Monitoring Diary users (Users) except when such individuals specifically provide such information on a voluntary basis. A Member's or User's access to and use of the Diabecare's Diabetes Monitoring Diary or services constitute information voluntarily given by the Member or User.
4] Use of Registration Information
Personally identifiable information of individual Members and Users will not be sold or otherwise transferred to unaffiliated third parties without the Member's or User's prior consent.
This information is only used to create broad demographic summaries of where our Members and Users come from. However, Diabecare may use registration information and other voluntarily submitted information in the following ways: