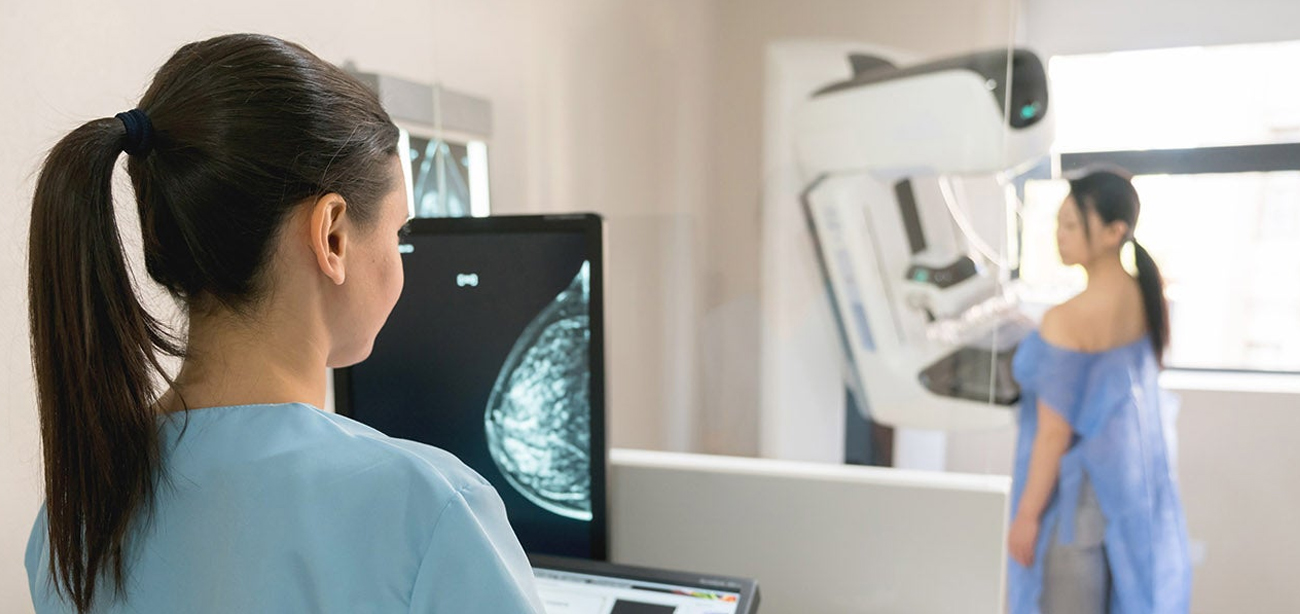 A mammogram is an x-ray picture of the breast. This test uses x-rays, which passes through breast tissue and detect breast swelling more prone to have Breast Cancer.
Screening mammography is the type of mammogram that checks you when you have no symptoms.
You have to stand in front of an x-ray machine. The person who takes the x-rays places your breast between two plastic plates. The plates presses your breast and makes it flat. This makes more clearer pictures on the x-ray plates. These x-ray plates are then read by specialist radiologist and report them.
It is advisable to do mammography in the following situations