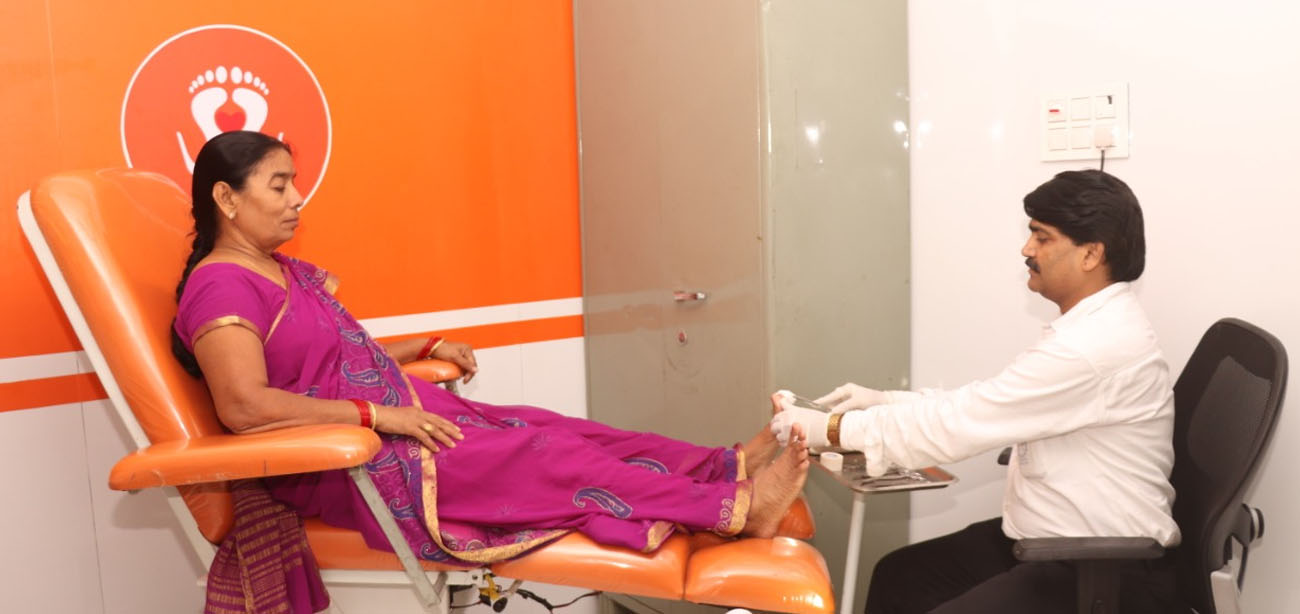 Early Diagnosis of Diabetic Neuropathy and vasculopathy may prevent the foot from getting a foot ulcer and Amputation in the future.
Diabetes is fully equipped for diagnosis and foot ulcer treatment.
Foot analysis is done by-
Biothesiometer
Due to long standing high Blood sugar level, nerves may get damaged and patients will lose their sensation in the foot, palm etc. By using this instrument doctor can find out the degree of sensation lost and reduce the risk of developing Neuropathic Ulcer.
Foot Pressure Study
This instrument produces Instantaneous and permanent high resolution color image of the pressure distribution across the Plantar surface of the foot. By using this Podiatrist / Footwear designer can develop a suitable foot ware for the patient by off loading the pressure points and ultimately save the limb.
Ankle Brachial Index
This test is done to check the blood flow in both the lower limbs help check the blood pressure of all Four Limbs and machine calculate to ABI index.
Normal ABI range from 0.9 - 10 if Abi Index is < 0.9 then it diagnosis it is a peripheral vascular disease before it causes and complications like gangrene.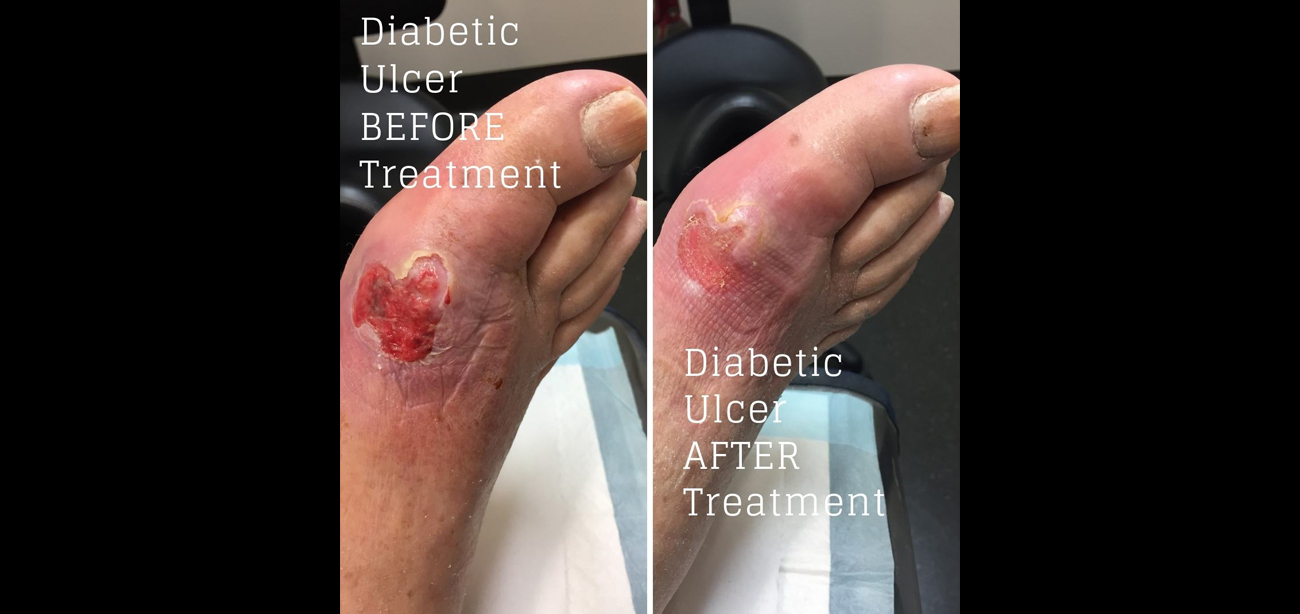 A diabetic foot ulcer is treated with different wound-debridement, specialized dressing, and vacuum-assisted wound care closure therapy